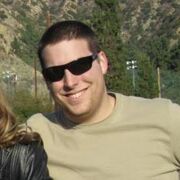 Sebastian Prooth (October 1986) is an American, Producer, Director and Writer and life long Star Trek enthusiast. Prooth is probably best known for being the Co-Creator and Executive Producer of the audio production, Star Trek: The Continuing Mission. Prooth is also notable as a Star Trek enthusiast for authoring the blog "Seb's Raw Takes" and for having interviewed many of the production personnel and performers.
Star Trek: The Continuing Mission
In July 2007, Prooth partnered with friend Andy Tyrer to create a new Star Trek audio series. He co-wrote the series pilot, Ghost Ship with Executive Producer, Andy Tyrer in addition to directing the episode. Prooth served as Executive Producer on the series until January 2010, the end of Season 1.
Star Trek: The Continuing Mission
Ghost Ship, Co-Writer, Director
Integration, Co-Writer, Director
Learning Curve, Director, Uncredited Role of Captain Pelmon
The Darkest of Thoughts, Director
Command Decision, Director
We Will Control All You See and Hear, Director
Podcasting
In December 2005 Sebastian Prooth began From the Director's Chair Podcast a program that focused on the media and its technology. For this show Prooth interviewed many podcasters and media personalities. In May 2006 that production merged with another show Prooth was co-hosting named Global Geek Podcast with co-host, Dave Gray. The Global Geek Podcast was honored in October 2006 by .NET Magazine in the UK as being an excellent source for technology news.
Blogging
In December 2005 tProoth started his blog but it wasn't until April 2006 that he started to take blogging more seriously and moved to the popular blogging website Wordpress. It was there that he started Seb's Random Thoughts and the brandname SebRT.com. Prooth continued to interview as he did with From the Director's Chair Podcast but this time they would be written and published on the blog. Seb's Random Thoughts was renamed to Seb's Raw Takes in January 2007. Between July 2006 and the end of 2007 Prooth interviewed many professionals including the following from Star Trek Dennis Madalone, Dan Curry, Eric A. Stillwell, Rick Sternbach, Ronald B. Moore, Andre Bormanis and Robert Picardo. [1].
Other Credits
Produced, Co-Wrote With Nothing, 2012
Produced "Rock and Roll Heaven" [2]
Co-Wrote "Criminal Masterminds" ISBN 10:0708807895 ISBN 13:978-0708807897, Published May 2007 [3]
Co-Wrote "Fiendish Killers: Perpetrators of the Worst Possible Evil" ISBN 10:0708807259 ISBN 13: 978-0708807255, Published July 2007 [4]
Wrote PC Plus Magazine's Community Segment on the subject of Blogging, Christmas 2006
References
External Links