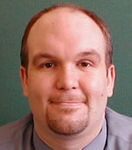 Andy Tyrer is an English Audio Producer, Writer, IT Expert, Teacher and life long Star Trek enthusiast. Tyrer is a "film buff" and fan of drama. When asked who has been an influence on his creative talents Andy ended up with the following list of alumni: Ronald D. Moore, George Lucas, Kevin Smith, David E. Kelly and Russell T. Davies.
Andy Tyrer is Co-Creator and Executive Producer of Star Trek: The Continuing Mission
Background Information
Edit
External Links
Edit
Ad blocker interference detected!
Wikia is a free-to-use site that makes money from advertising. We have a modified experience for viewers using ad blockers

Wikia is not accessible if you've made further modifications. Remove the custom ad blocker rule(s) and the page will load as expected.